Employment Opportunities
For a message from Sheriff Lavender click the photo.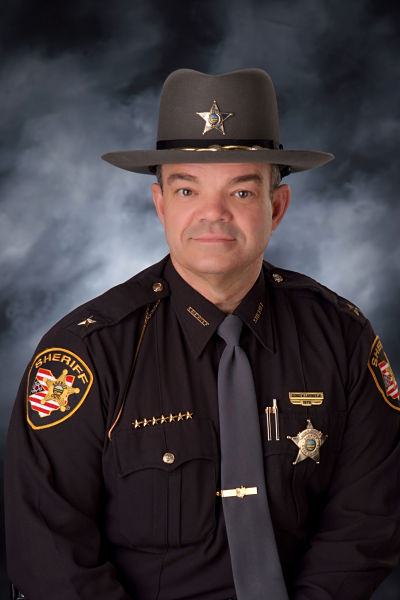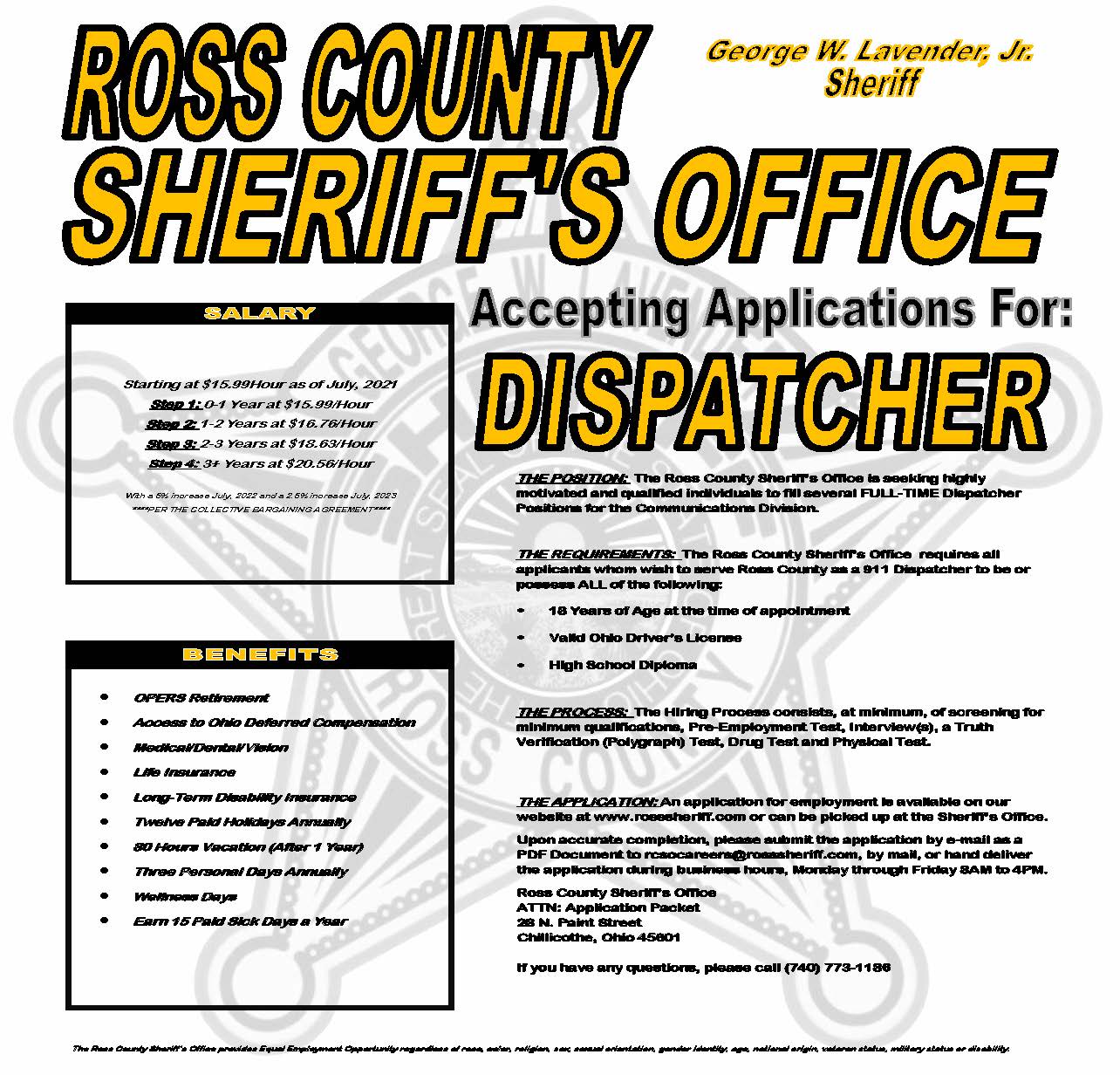 The Ross County Sheriff's Office is looking to develop a pool of qualified applicants to fill current and future openings as Deputy Sheriff. The Ross County Sheriff's Office is a progressive law enforcement agency that provides unique opportunities for those individuals who are looking for a career in the law enforcement field.

PEACE OFFICER – ROAD DIVISION AND CORRECTIONS DIVISION

21 years of age
Ohio driver's license
O.P.O.T.A. certification
High School diploma
CORRECTIONS OFFICER – CORRECTIONS DIVISION
18 years of age
No prohibition of obtaining Ohio driver's license
High School diploma
Corrections officer Basic training (provided upon hiring)
** READ INFORMATION BELOW BEFORE APPLYING **
Interested persons should complete the employment application and employment waiver provided in the button below. Both documents may be submitted together to the Ross County Sheriff's via
<![if !supportLists]> · <![endif]>USPS mail (Ross County Sheriff's Office, ATTN: APPLICATION PACKET, 28 N. Paint Street, Chillicothe, Ohio 45601)
<![if !supportLists]> · <![endif]>by email (in PDF format to rcsocareers@rosssheriff.com),
<![if !supportLists]> · <![endif]>or in person, Monday through Friday, from 8a-4p.
The application should be printed, completed by hand, and must have authentic signatures. This is intentional; do not convert the attached application to type. Please note, incomplete applications and those not completed as directed will not be processed.
All communication regarding receipt of your application, as well as invitations to testing or interviews may be handled via email from rcsocareers@rosssheriff.com, or by phone.
The hiring process consists, at minimum, of screening for minimum qualifications, pre-employment testing, interview(s), a polygraph, drug testing, and physical testing.

Please contact the office at 740.773.1186 with any questions not addressed above.
THE APPLICATION PACKET CAN BE ACCESSED FROM THE BUTTON BELOW:

Note: Content requires Adobe Reader