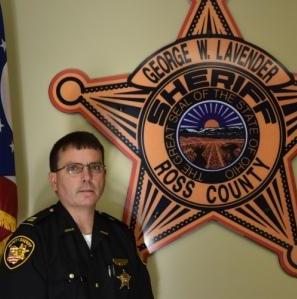 Staff Captain Michael E. Preston
Corrections Investigations
Capt. Mike Preston is chief investigator for the Corrections Division and Detectives Division.
Sheriff Lavender brought with him the premise that the Ross County Jail is a city within a city. Meaning that he has charged the Deputy Sheriff's assigned to the Corrections Division with safeguarding county facilities under their control. Towards these ends, offenses that are committed inside the jail are assigned to a Deputy Sheriff to investigate and determine whether it is a criminal offense or a jail rules violation. The investigative unit of the Corrections Division investigates all manner of offenses including conveyance of contraband, inmate drug use, assaults, thefts and other offenses. Correction's Investigators are not limited to inside the correctional facility. To date, the investigative unit has interdicted numerous contraband conveyances to the correctional facility from visitations, offenders on furlough, and offenders that serve their sentence in increments or outside work details.