Inmate Commissary
New starting December 22nd 2014 friends and family will be able to order Holiday kits for inmates. please click on the caption below for more details.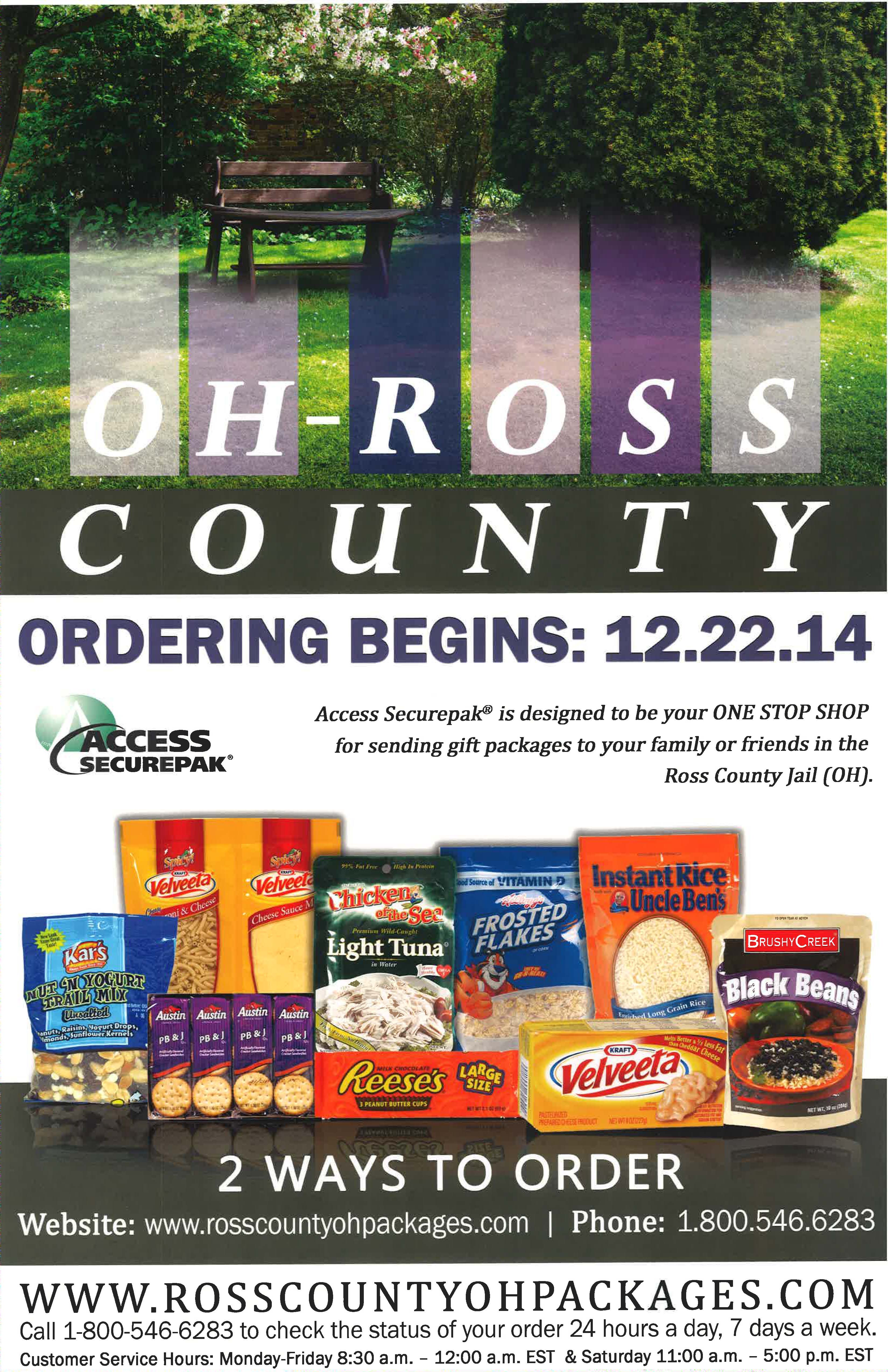 In the first few months of Sheriff Lavender's administration a man power allocation study was conducted in the Ross County Jail. It was discovered that a two fold problem was discovered.

Efficiency was being affected and security was being challenged by the intake of offender property and monies. Further, offender's family and friends were forced to wait an unacceptable amount of time in order to leave these items. The fix to this problem was a partnership between the Ross County Jail and Keefe Commissary Group.



With the institution of a kiosk commissary system offenders and their families have real time access to their commissary accounts. Offenders incarcerated in the Ross County Jail have the ability to order controlled commissary items; audit, in real time, their "inmate account"; and, in the near future, this system will expand to allow offenders to communicate electronically with friends, family, and corrections staff for more efficient communications.

Current manpower studies have shown that the use of this system has recovered approximately 40% of the booking officers man hours which have been refocused on security instead of property tracking.



The inmate can order a wide variety of hygiene, clothing, candy, snack foods and beverages. The inmate will receive their items twice a week.